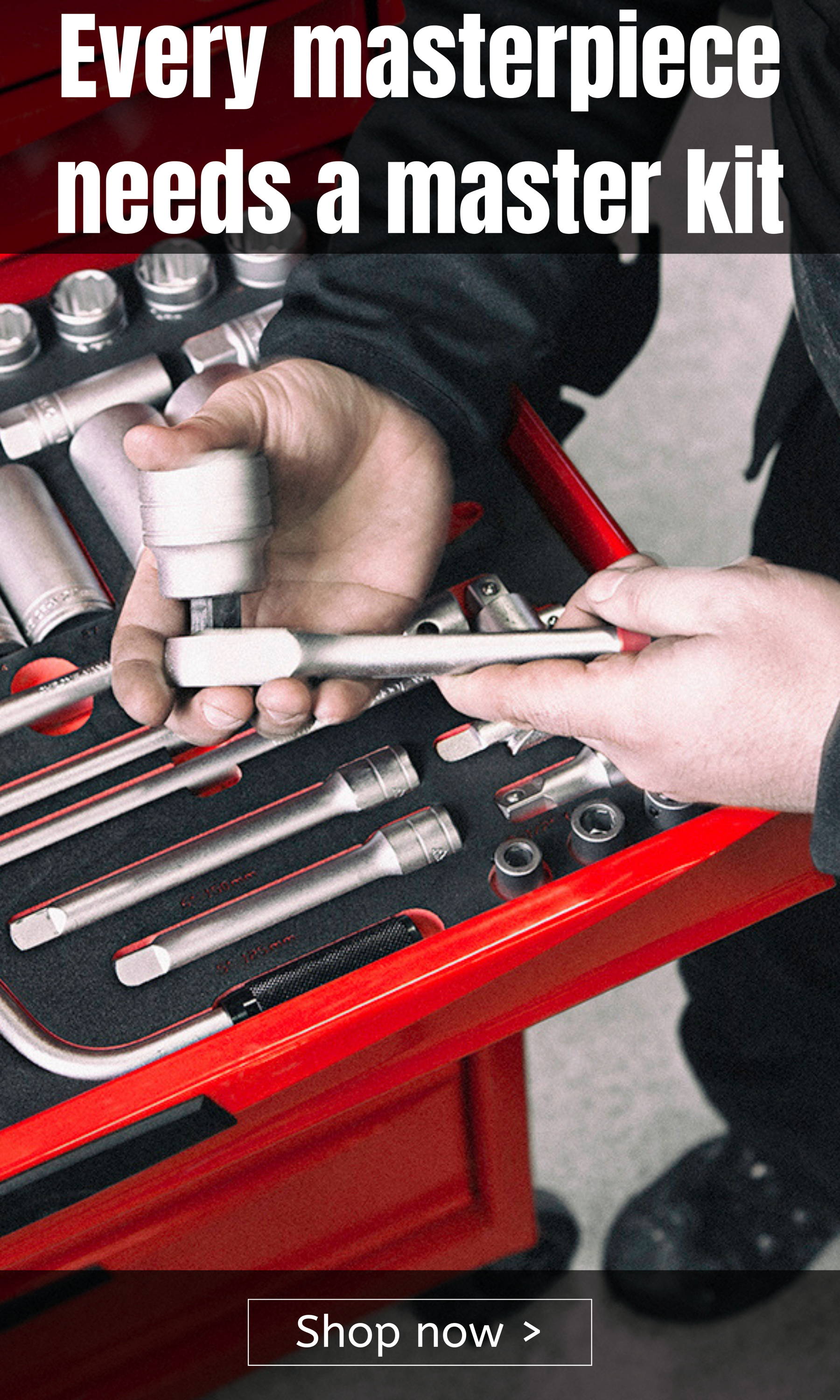 ---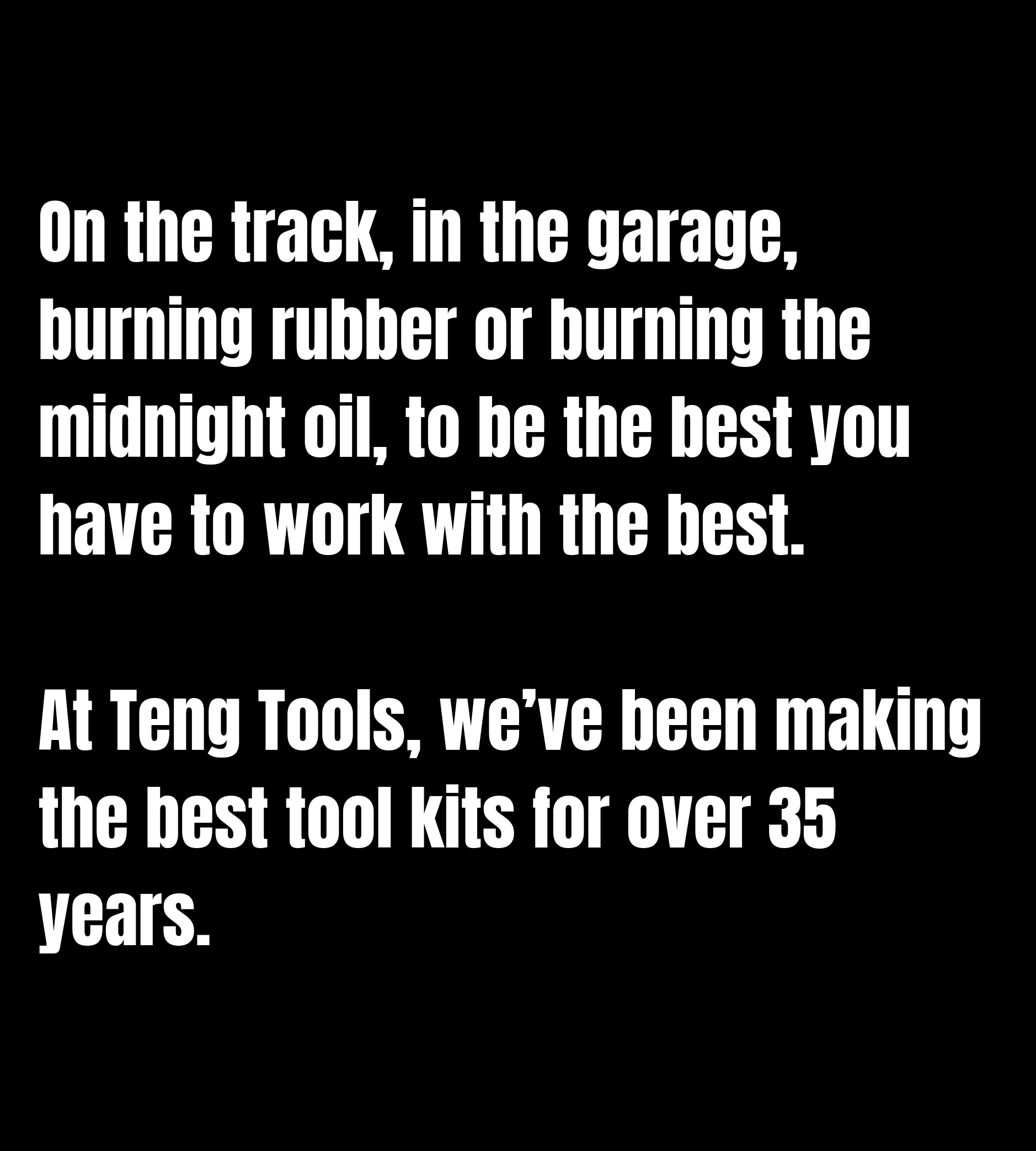 ---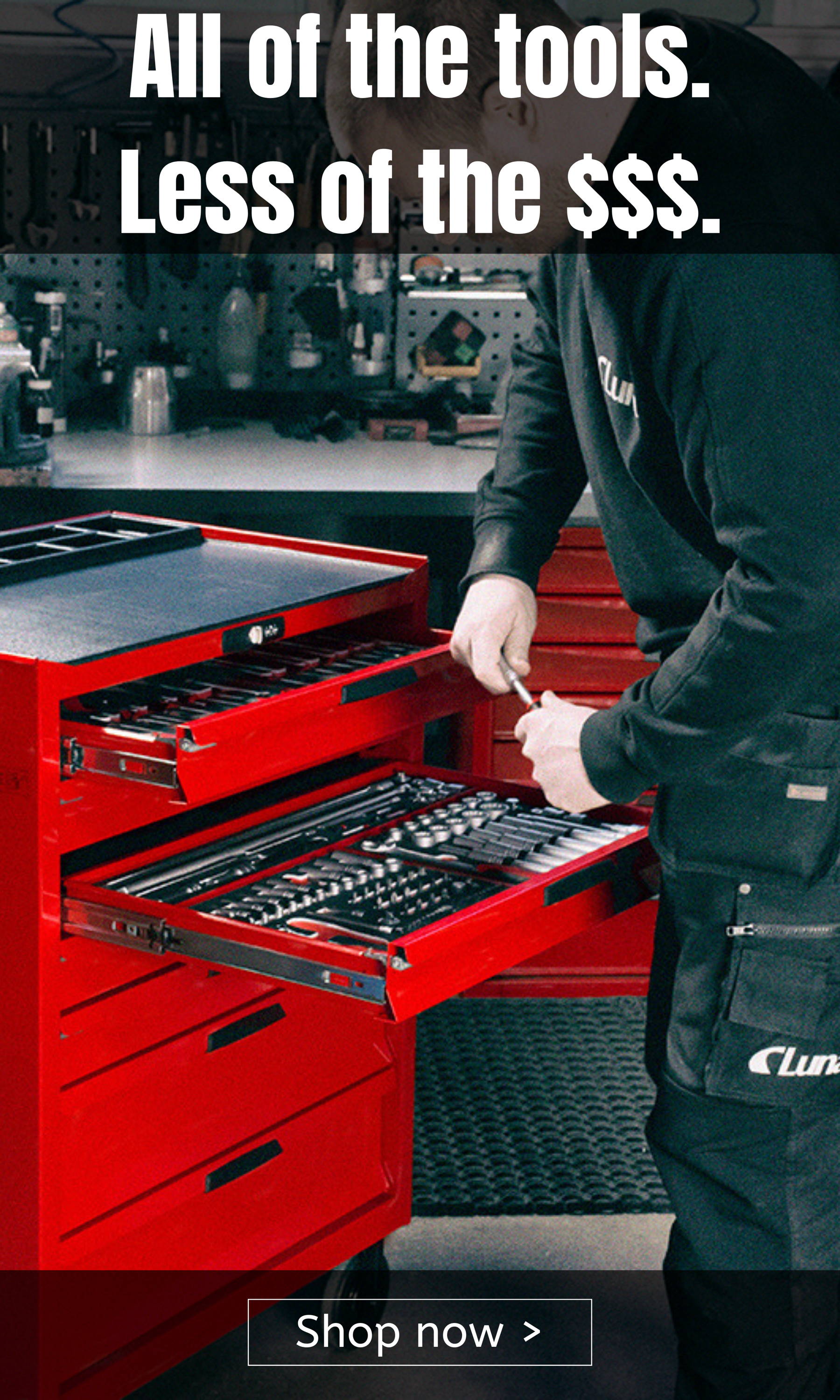 ---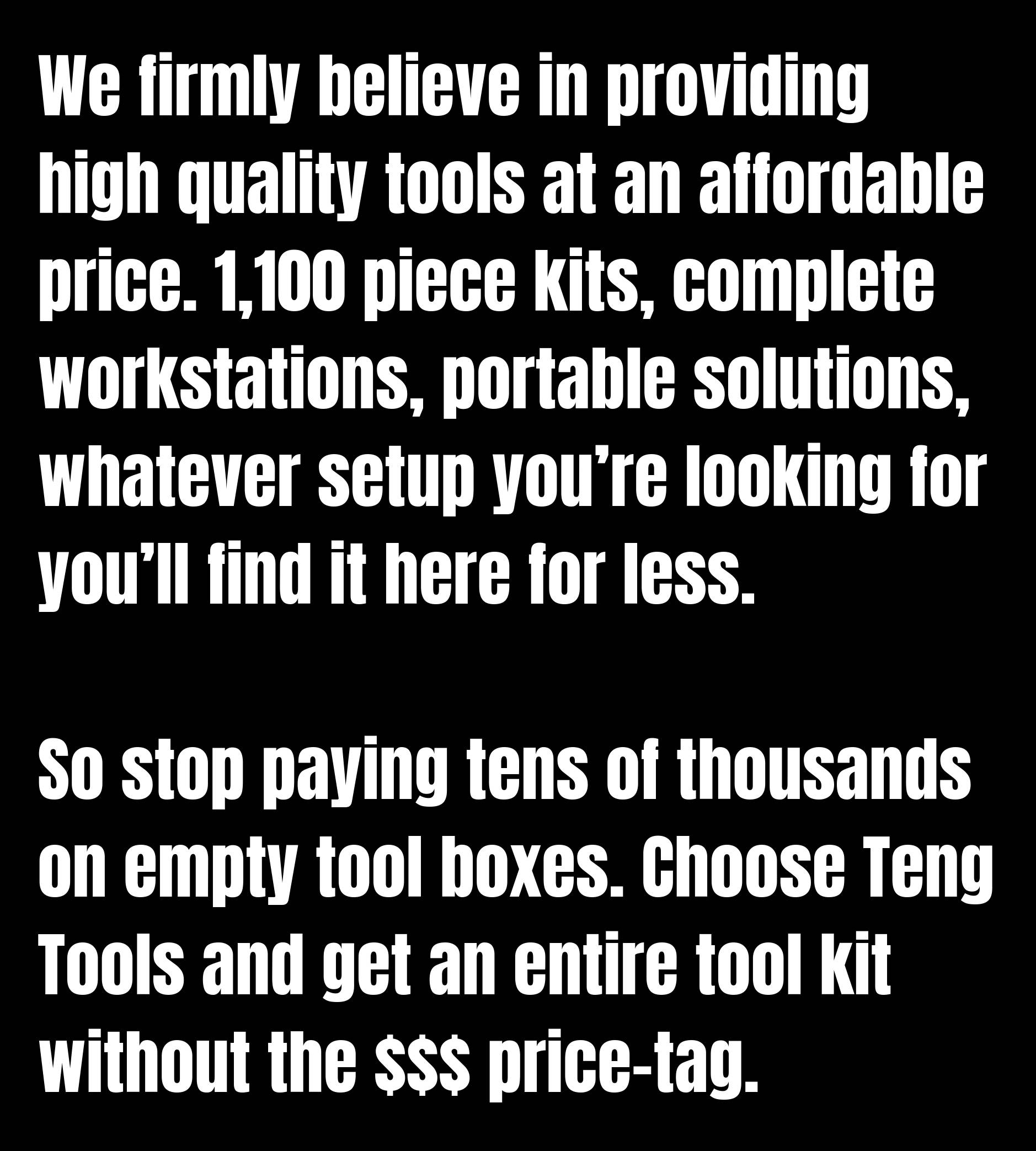 ---
---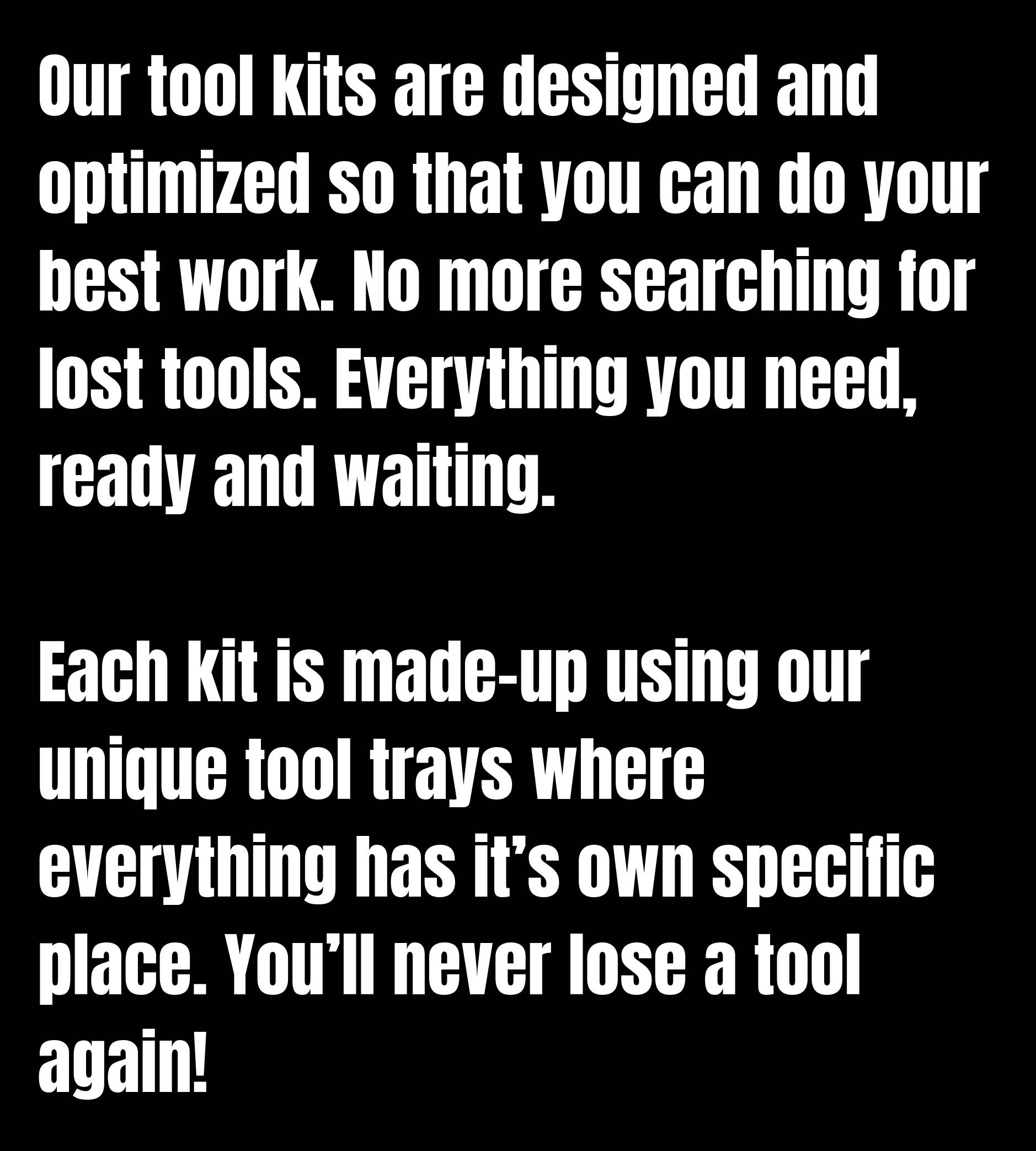 ---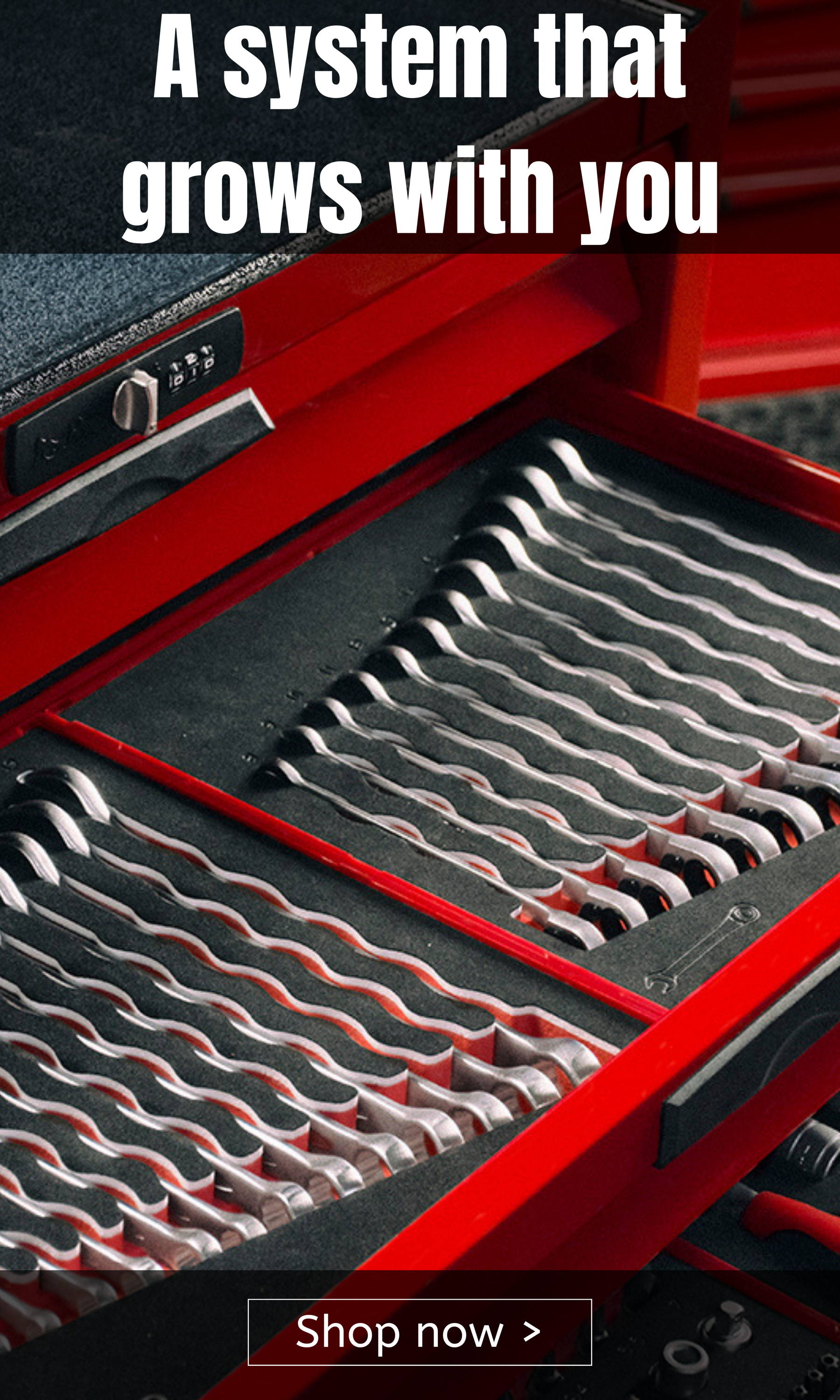 ---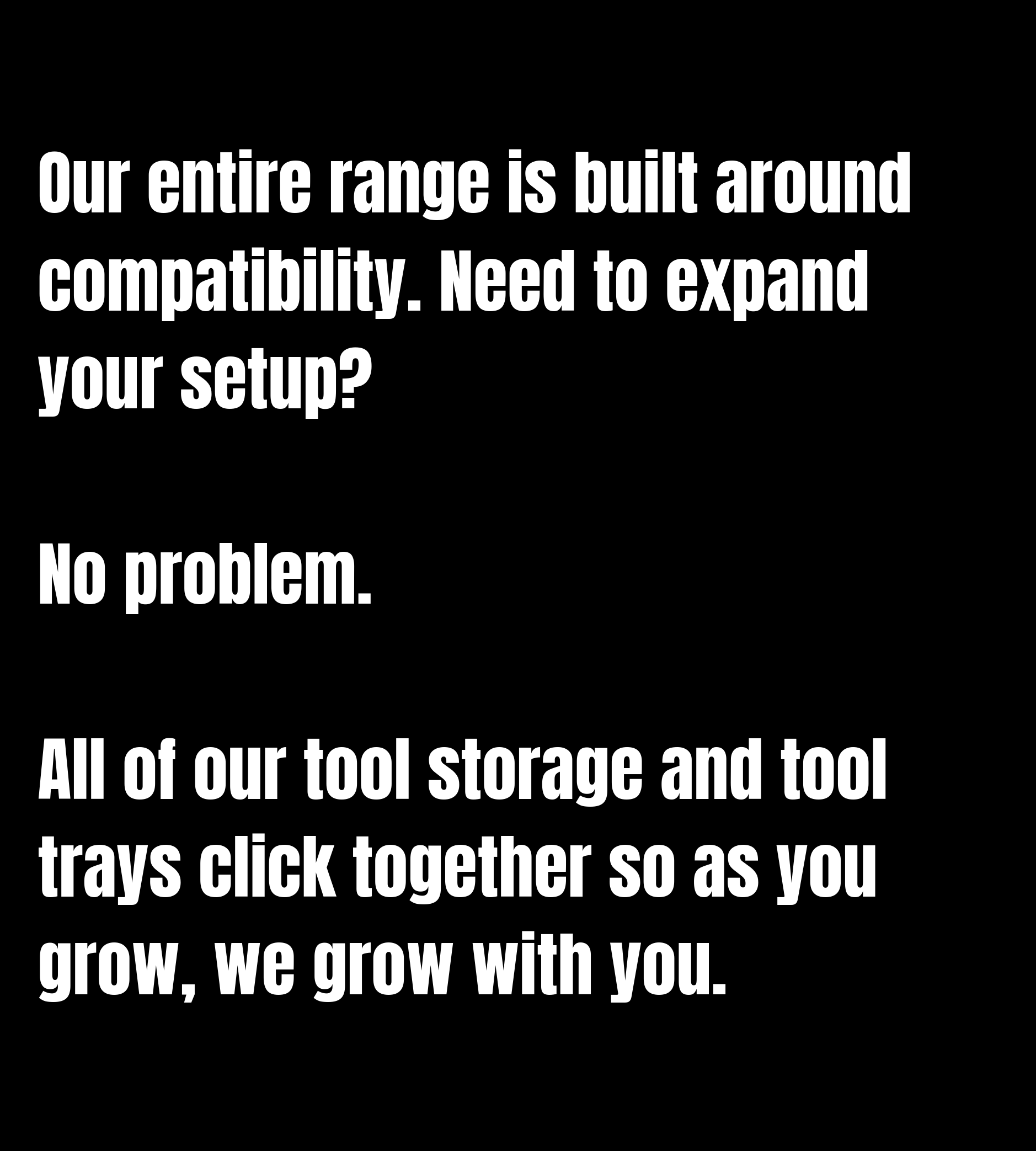 ---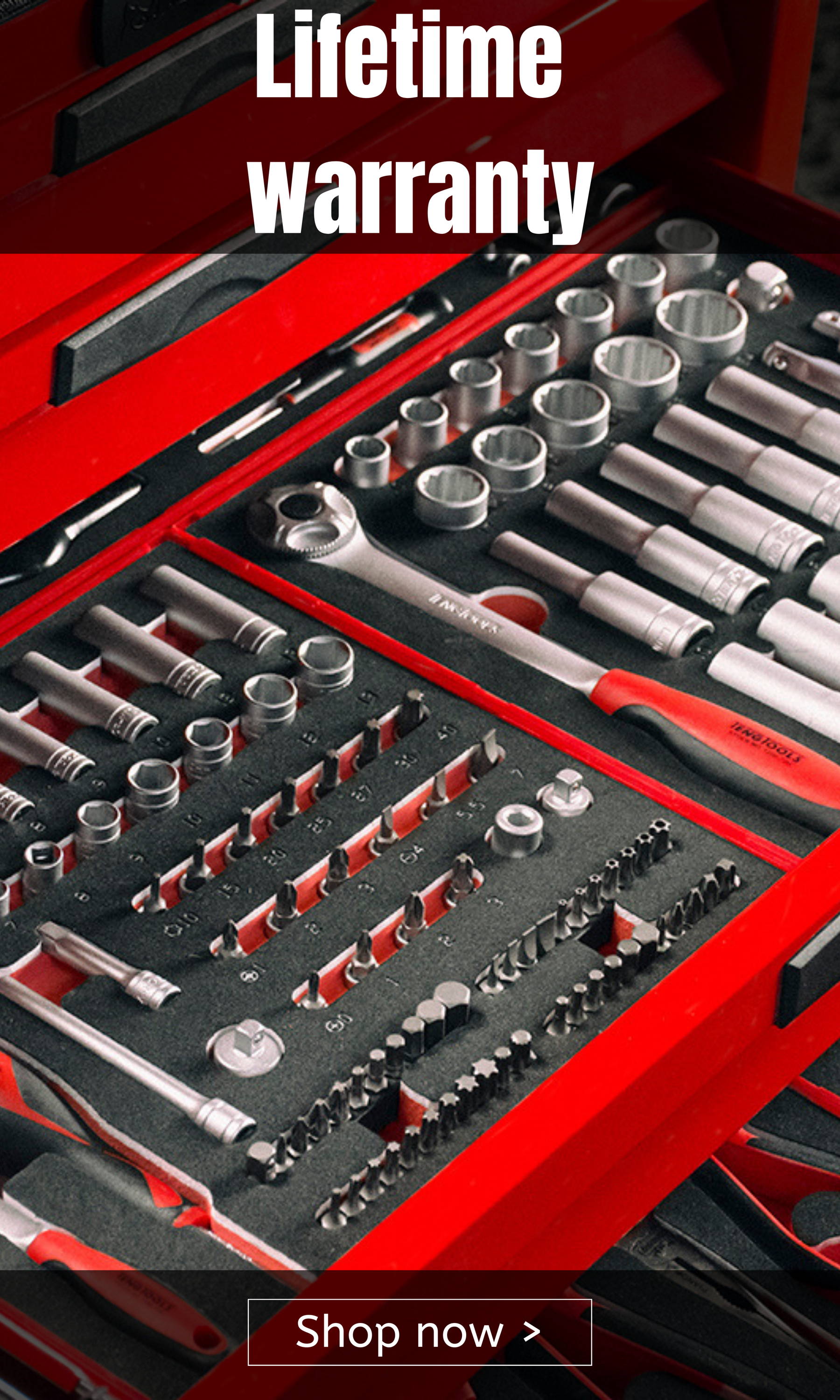 ---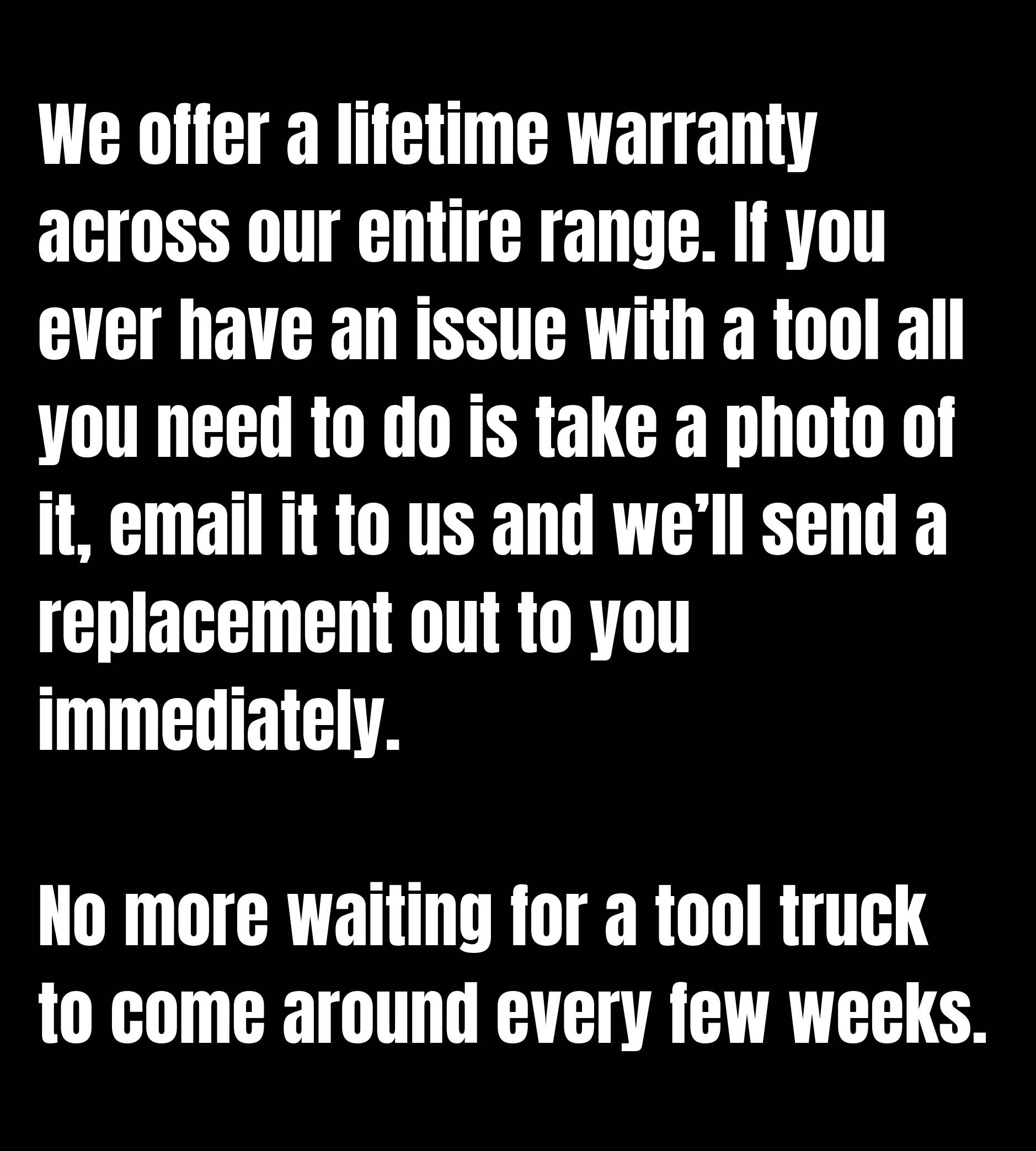 ---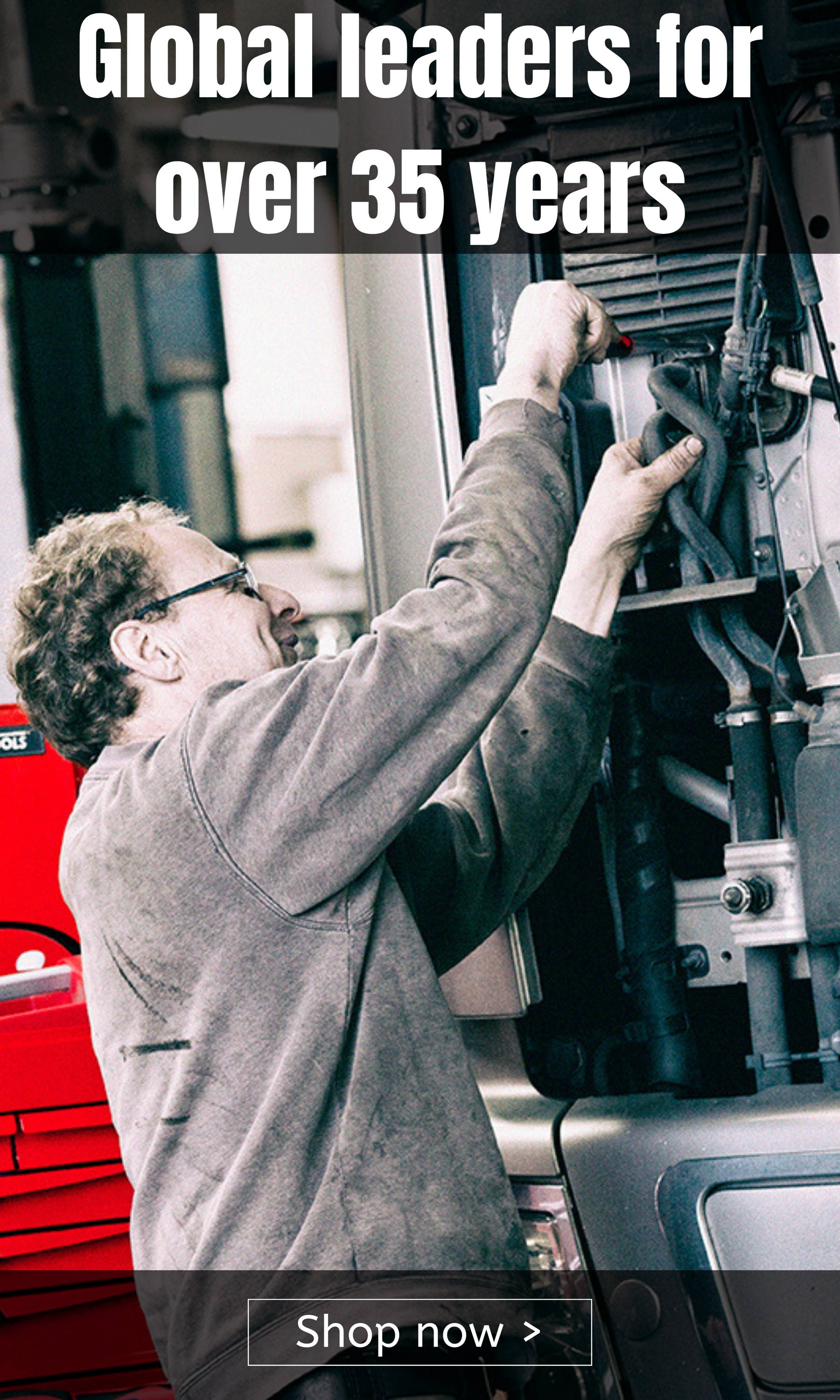 ---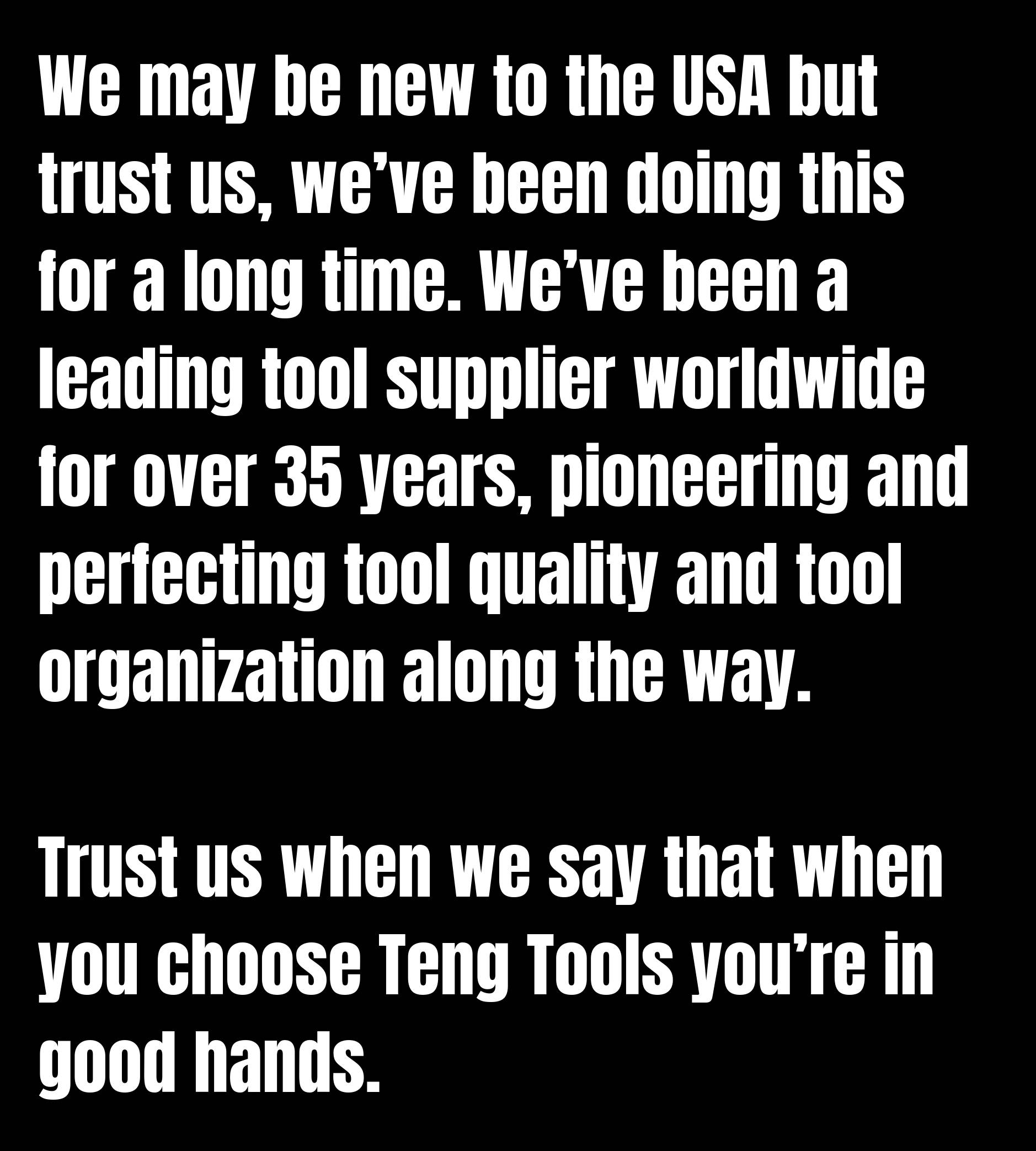 ---
Every masterpiece needs a master kit

On the track, in the garage,
burning rubber or burning the midnight oil, to be the best you have to work with the best.

At Teng Tools, we've been making the best tool kits for over 35 years.

We firmly believe in providing high quality tools at an affordable price.

1,100 piece kits, complete workstations, portable solutions, whatever setup you're looking for you'll find it here for less.

So stop paying tens of thousands on empty tool boxes.

Choose Teng Tools and get an entire tool kit without the $$$ price-tag.



Our tool kits are designed and optimized so that you can do your best work.

No more searching for lost tools. Everything you need, ready and waiting.

Each kit is made-up using our unique tool trays where everything has it's own specific place.

You'll never lose a tool again.



Our entire range is built around compatibility.

Need to expand your setup? No problem.

All of our tool storage and tool trays click together so as you grow, we grow with you.



We offer a lifetime warranty across our entire range.

If you ever have an issue with a tool all you need to do is take a photo of it, email it to us and we'll send a replacement out to you immediately.

No more waiting for a tool truck to come around every few weeks.



We may be new to the USA but trust us, we've been doing this for a long time.

We've been a leading tool supplier worldwide for over 35 years, pioneering and perfecting tool quality and tool organization along the way.

When you choose Teng Tools you're in good hands.



But don't just take our word for it